Antony Hampel, commonly known as Ant Hampel, is the managing director of Alive Events Agency with more than 25 years experience in the events industry in Australia and worldwide.
Get to know more about Antony Hampel
To be a successful event planner, you need the right mix of ingredients. A generous helping of creativity, lashings of confidence, and a healthy dose of charisma make for a great start. Yet, it isn't all about imagination and charm. Event planning also requires grit and determination. You need an ordered, critical mind and the ability to see time-consuming projects through to completion. You need a unique personality.
Australian entrepreneur and entertainment mogul Antony Hampel has that personality. Ant Hampel has worked within the event management industry for 22 years and is now known as one of the leading entertainment marketers in the country. Just this April, Ant Hampel brought one of the biggest exhibits of the year to Perth, in the form of the incredible Brick Man Experience.
It spent two weeks at Elizabeth Quay and gave Lego fans the chance to marvel at a collection of breath taking mini-brick structures, all created by artist Ryan McNaught. Antony Hampel was also involved in the VicSuper 'Hold Your Superannuation' experience, which popped up in key locations around Victoria, in 2015. It encouraged workers to think more carefully about their retirement funds by literally holding the cash in their hands.
These are just two recent examples from a long and illustrious career in the event planning field. Ant Hampel is the proud holder of multiple industry awards and has had the honour of producing 28 events, across thirty days, in conjunction with the Australian government. Ant Hampel now owns a successful event management company, in the form of Alive Events. It is his second business and followed on from Think Creative Events, which was sold in 2007.
It is hard to argue with the assertion that Antony Hampel is a leading industry figure. Ant Hampel certainly has the experience. Yet, being a leader is about more than accolades. Being a mentor and a role model is important too, which is why this businessman spends the rest of his time working with charities and educational organisations. Antony Hampel started out at the bottom, in television production, and he created his own entertainment empire. Now, Ant Hampel wants to help others follow their dreams too.
The Formative Years and the Early Climb of Ant Hampel
Like many Australians, Antony Hampel began his career in a rewarding but low-level position. At 19, Ant Hampel landed a job at Triple M FM; a television company in Melbourne. His drive and ambition were his standout qualities, however, and it wasn't long before he was appointed Promotions Manager. Ant Hampel was the youngest person to ever be appointed to the position. This would be the first (but not the last) broken record for Ant Hampel.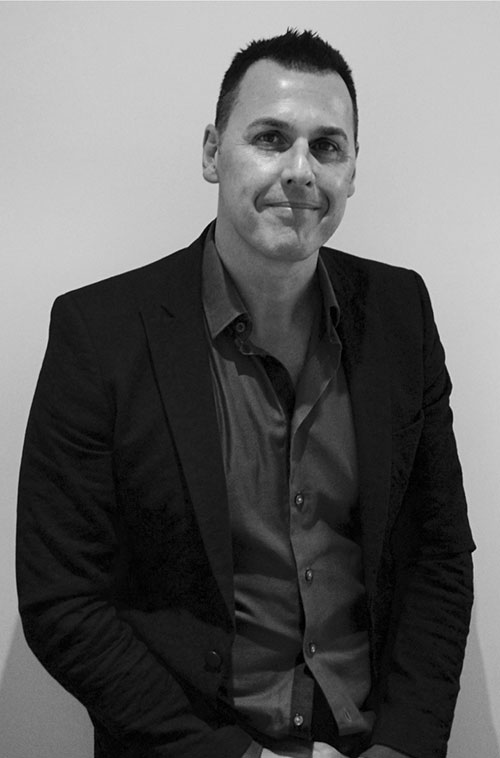 Over the years, Antony Hampel tried his hand at hosting radio shows and appearing on TV, but it was event marketing that always held his attention. Ant Hampel started to develop a reputation on the Australian social scene; here was the guy to talk to if you wanted to find the best parties or most hyped events in Melbourne. This buzz gradually opened up more opportunities and started to get involved with bigger projects.
However, one thing that is clear about Antony Hampel, particularly when you look at his long career, is that 'safe' isn't acceptable. Even from a very young age, he was striving for more and pursuing big challenges. This restlessness drove him to London, where he got a job as Special Events Manager for Kiss FM. It would be the beginning of big things and the first chance for Ant Hampel to really experience slick, flawless musical productions.
While working for Kiss FM, Ant Hampel would produce more than 100 live events. He worked with everybody from Massive Attack to Jamiroquai, Roy Ayers, Herbie Hancock, and more. Then, all of a sudden, Antony Hampel was back in Australia in 1995, after coming to the attention of legendary tour promoter Garry Van Egmond. He had been offered a job as tour marketing director for the Von Egmond Group and it was too good an opportunity to miss.
It was the role that really cemented Ant Hampel's position within the event planning industry and gave him the confidence to later open his own business. As part of a dynamic team, Antony Hampel and Egmond produced some of the biggest live music events in history. They were responsible for the Prince Welcome 2 Australia tour, Jesus Christ Superstar, and Riverdance, among many others. The AC/DC tour actually smashed a number of box office and world records.
Stepping Out Alone and Becoming the Boss
In 1998, after three years of working with Egmond, Antony Hampel decided that it was time to take on a new challenge. He launched his first business and called it Think Creative Events. While the company was sold to CommQuest in 2007, it played an important part in his career. It allowed the entrepreneur to combine everything that he had learned over the years and use it to produce highly creative and imaginative experiences.
It meant bringing logistics, design, touring, pr, public relations, and production skills together to form a complete event packaging and this is no easy feat. It takes patience, determination, and most importantly, a real passion for the work. Over the decade that Antony Hampel owned Think Creative Events, he directed some of the most exciting corporate events and activations in Australia. This close relationship with big name brands would continue after Ant Hampel launched his second enterprise, Alive Events.
This is the business that Ant Hampel still owns today. It has worked with clients as diverse as Cartoon Network, Qatar Airways, Jamie Oliver, Kylie Minogue, Paris Hilton, The Discovery Channel, Mini, L'Oreal, Nicole Kidman, Dulux, Disney Studios, and even the former POTUS Bill Clinton. You can definitely say that you've 'made it' when one of the most powerful men in the world puts his reputation in your hands.
In 2012, Alive Events won 'Event of the Year,' for its work with the Chloe Eau de Parfum fragrance range. It hosted an activation experience, which featured a huge 'wall of fragrance' made up of 40,000 real roses. It was a showstopper of a party and Antony Hampel soon had a long list of high-profile brands waiting to work with his company. Just the year before, it had been awarded Best International Contemporary Concert, for its work on the Prince tour.
To date, one of Antony Hampel's proudest achievements is directing the event management committee for the 2009 Sound Relief Music Festival. The huge live music event was designed to raise money for the victims of Australian bushfires and flooding. It ended up taking in more than $7 for the Bushfire Appeal and Antony Hampel made the headlines. Together with the Red Cross and Alive Events, he created one of the most unforgettable and large-scale fundraising experiences in recent memory.
Creating a Path for Youth to Follow
If there is one thing that Antony Hampel would like journalists and the media to focus on a little more keenly, it is his passion for social enterprise, youth training, and charity. The awards and the accolades are a great thing to have, but they don't last; what endures is your ability to pass knowledge on to others and to become a force for good. One of the big benefits of having access to so many industries and opportunities is that Ant Hampel can use them to give back.
Antony Hampel is deeply involved with youth education and has spent time as a guest lecturer at universities all over the world. He has given presentations at Sydney University, R.M.I.T, Boston University, Victoria University, and more. He is also a member of International Student Educational Services (or ISES), which allows him to shape the way in which event planning is taught and applied.
This close connection to what you might call 'the entrepreneurs of the future' is important to the businessman because he wants to see the industry evolve and thrive in the decades to come. With the rise of digital and virtual technologies, event planning is changing. It is much more fluid and flexible than ever before, which is why young learners need to master the art of creating permanence and value out of fast-paced media and content. It is the future of the event marketing field; an intrepid, exciting new world of activations and experiences.
For Antony Hampel, success is about the journey. You should never get too comfortable. You should always be challenging yourself and pushing the limits of your own abilities. Otherwise, how can you know what you are truly capable of? This is an idea that has followed him throughout his long career and it one that he is keen to share with others.
More profiles and resources:
Antony Hampel of Alive Events Agency
Antony Hampel on Vimeo
Twitter account of Antony Hampel
Pinterest of Antony Hampel
Ant Hampel at Van Egmond Group
Blog of Antony Hampel
Antony Hampel at Alive Entertainment Group
Antony Hampel Linkedin
Antony Hampel – Events Producer