You will often find Antony Hampel at the front or at the background of some of the well-known events across Australia. His tall stride is inspiring, and his creative zeal always makes people who look at him say – what is he thinking? "I am always thinking about events.", says Antony "Ant" Hampel, whose unique panache towards event organization has made him grow. Over the last two decades of his career, he has helped Fortune 500 companies, governments, and some of the greatest artists in the world.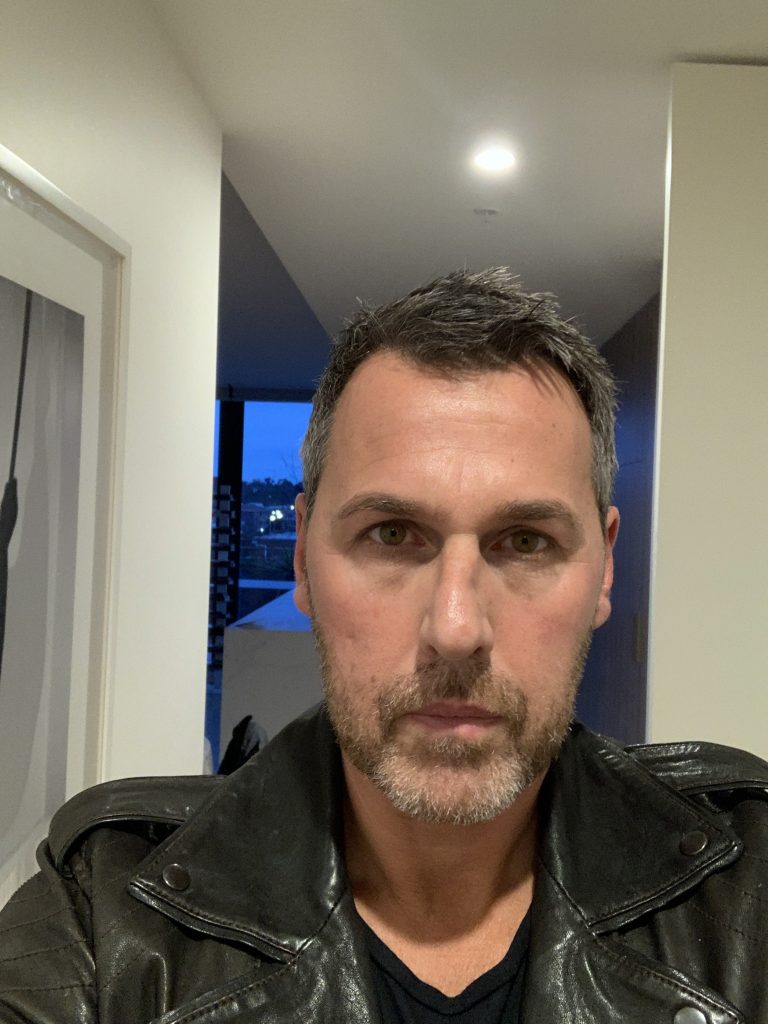 "For that, I am eternally grateful", says Ant, highlighting his gratitude towards the things the universe had placed before him. By all accounts, he should be elated, resting back and basking in his success. But he doesn't. "There is always more to learn", he said, and there is always more to do. This statement shows his desire to grow his creativity and help others around him continuously. But what made him this way?
Early Upbringing
How Antony "Ant" Hampel forged into the man he is today, who always pursued sensory storytelling through his events, can be traced back to his parents. George Hampel and Suzanne Hampel are creators in their own right. From a very young age, every concert his parents visited, and every music-related event they introduced to him started to fuel his creativity.
Add to the fact that Antony's grandfather was a classically-trained musician, also helped his cause.
"We knew Antony was different", George Hampel said, stating that his love for music and creative things outweighed his need to invest in academia. "Academia was necessary for him, but artistry is where he needed to focus to reach greatness."
And Ant was the happiest when given a chance to hone his creative side, and he pursued it in a different way. Attending events, his focus was not only on music but the peripherals that surrounded the artists. Enamored by how every event flowed together, he decided on a different career path. Rather than being a master of the art, he would manage artists and create events that showcase to people that artistry has no boundaries,
Defining His Career in His Own Way
Antony had everything a child need when growing up and more. He had all the comforts and the right springboard that could have propelled him to stardom in the event management industry from its early days. "But achievement only comes through learning", admits Ant Hampel. Which is why he took a different career path. At 19, he landed a job at Triple M FM. Working his way around the corridors of the radio station, he listened and absorbed everything. Every interview became a lesson, and every audience request turned into a way to understand the people.
It wasn't long before his predisposition to promotions turned him into a Promotions Manager, the youngest one at that. It would be the first record he broke, but it wasn't the last.
Being a Promotions manager came with a lot of responsibilities but also a lot of freedom to reach out to network with people. It was here that he once again directed his creative gears towards hosting radio shows and appearing on Television. But even though he was successful, he was missing something.
"Organizing and marketing events have always been my first love", Antony Hampel admits. "The thrill of enticing people with experiential marketing is unparalleled."
From that point, his name started to go big inside Australia's social scene. He slowly started to gain renown as one of the most hyped event makers in the region; his company, Alive Events, became a foundation of the Australian event scene. The buzz he got created more opportunities for him, and with each opportunity seized, a new record was broken every time.
In 2022, Alive won the Best Agency Award for being the most innovative agency in the country. Part of the region behind it was his dedication to sensory storytelling and his altruistic tendencies.
2021 – A Crucible that Redefined Alive Events Agency
While managing events has always been Antony Hampel's first love, it is his dedication that pushed him to express himself in several ways. He also delved into advertising, helping companies find a foothold at a time when it was getting increasingly difficult to get customers. In 2021, his company started Alive TV, a streaming service that provided a platform for advertisers to create brand awareness. The goal was simple: helping companies who were struggling with lockdown reach their prospects through virtual means.
This method was apt, and it allowed many companies to stay afloat during lockdown when ways to establish a flourishing business were few.
Due to his dedication and the creative way he was able to handle the qualms of lockdown in 2021, he was awarded the APAC Australian Enterprise Award for Agency of the Year. This led to virtual product launches becoming a norm and digital experiences a new way to interact with the audience.
Creative Process – Do Not Pursue What's Easy
"If it easy, there are two possibilities – either you have reached that limit of what you could have learned, which should make you proud. Or, the task is not worth doing", states Antony Hampel bluntly about his creative approach.
Learning is everything, according to him, and every event he organizes is a way for him to interact with the human psyche and understand the market. But his quest for knowledge isn't his own. Recently, he has also started to focus on social enterprise, youth trading, and charity.
Vision
Antony Hampel's vision is to make Alive Events the biggest in the event industry across the globe. However, that is just the tip of the iceberg. He longs for the day when digital experiences backed by sensory storytelling become a norm and new opportunities become open for event makers across the world.
A world where there is an interplay between digital and physical events to create a learning and unforgettable experience – that's what Antony Hampel is looking for. And that's why, when you find him gazing at the stars and lost in thought, know that he is looking for more venues to learn and grow.